10 Questions with Northwest EyeCare Professionals
This month, we are pleased to introduce you to the great folks at Northwest EyeCare Professionals!
They have recently relocated their Vancouver office to Columbia Tech Center (CTC) and are excited to meet all of you, their CTC neighbors. We spoke with Dr. John Reski, co-owner of the practice and Danyel Johnson, the Chief Operations Officer, about the wonderful things Northwest EyeCare is doing in the community, their recent move to CTC and their upcoming open house and trunk show!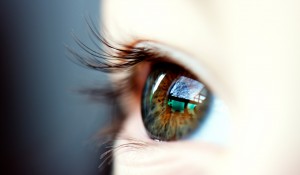 Welcome to CTC! Tell us more about Northwest EyeCare Professionals.
We provide routine eye exams and prescriptions for eyewear and contact lenses, of course, and also offer two specialties. One of our specialties involves working with children. Many of the kids who are referred to us have some difficulty with learning and reading. If there is an inadequacy with eye movements such as tracking, a patient will have difficulty with both reading and learning, as 80% of learning comes through our visual system. Treatment would then include an optometric visual therapy program. We also work with patients who are going through rehabilitation after, say, a stroke or head injury.
What can your patients expect when they make an appointment?
Our mission is to develop and improve lives by meeting the unique visual needs of our patients. To do this, we build long term relationships with our patients and educate them about their eye health needs. The products we recommend, such as eyeglasses, are the same we would recommend for our family members. Our greatest concern is treating our patients and their individual needs. They come first. It is this level of customer care that has helped us continue to grow all three of our offices.
We've heard a lot about Northwest EyeCare's non-profit work in the community. Can you tell us a bit more about what you are doing?
Dr. Bruce Wojciechowski, co-owner of Northwest EyeCare, along with one of our Vision Therapy residents perform examinations for inpatients at The Center for Medically Fragile Children, a pediatric skilled nursing facility. Then, medically-necessary glasses are provided to the patients by Dr. Bruce and his wife, Nancy, at no charge. For the last five years, Dr. Bruce and Nancy have also been active supporters of Friends of the Children, an organization that pairs vulnerable children with a professional mentor.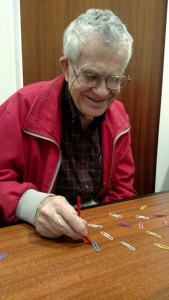 Our company also works with Sight for Students and the Lions Club Fund, for kids who are in need of glasses, and with the InfantSEE program to provide a free visual screening for infants to ensure their eyesight is developing properly.
When working with our rehabilitative care patients, we offer special pricing programs to help those who are in need of glasses to get back to work, to walk independently, or to drive again. We also support brain injury groups such as Brain Injury Connections Northwest.
How did you decide to move your practice to the CTC community?
As I mentioned, we operate three locations, one in Beaverton on the West side, in Clackamas on the East side and also in Vancouver. When we considered relocating our Vancouver office, we realized that at least half of our patient base was already traveling from East Vancouver. We really like the CTC area and love the space itself with its giant doors and openness and the natural light. Before opening this office, we were kind of tucked away and not as visible. We relied mostly on referrals and word of mouth. Now we take walk-ins, which we hadn't done before, and that has really helped to grow the practice.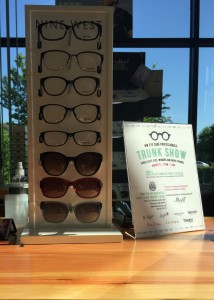 Your reception area is beautiful…
Yeah, we've been having a lot of fun building up our front reception area and optical displays. A nearby park had a tree felling and we were able to get a big chunk of the wood. One of our patients has a lumber mill, and so we were able to build a table out of that wood. We've also built cabinets and displays, ourselves, out of that wood.  We still have big plans to build more, but it takes time. It is a work in progress and we are also running a practice.
Are you getting to know your neighbors?
Oh, yes. Cascade Family Medicine already knew of us and referred patients to our old Vancouver location, so it has been great connecting with them since the move.
What are some exciting innovations in the field of optometry?
Eye care has been rapidly changing. Our newest piece of equipment measures visual potential. We hook up electrodes to a patient and have them look at a screen. We are then able to read signals in the brain and tell how strong the signal through the optic nerve is, how organized it is and how strong it is. This equipment is invaluable for patients with disease and those suffering head injuries.
What does the future of vision care look like?
We have equipment that can get a pretty close approximation of what a patient's prescription is and that technology is great. However, when things go wrong, doctors and technicians are still needed to interpret the machine. We're here to be the troubleshooters – to take the issue and think it through. And in that sense, a lot of what we do utilizes the same equipment that has been around for 50 years.
Dr. John, when did you begin your relationship with Northwest EyeCare?
I moved to the Pacific Northwest to attend Pacific University and loved it so much that I stayed. While in school, I learned of Northwest EyeCare and their excellent reputation for service and care and knew I wanted to work here. When I began my career, I wanted to work in the binocular vision field, the area of eye care that treats double vision or misalignment of the eyes. But I've found, through working with Dr. Bruce, that I've learned more about – and developed a passion for – rehabilitation. It isn't something I was necessarily looking for when I started, but I've really come to love it.
We hear that you have a fun event coming up…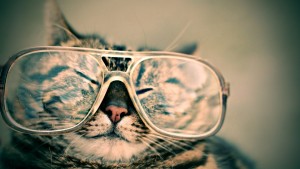 Yes! We will be showcasing our brand new location here in Vancouver. Our vision therapy team, as well as our doctors, will be present to meet with patients, neighbors and referral sources. We will have a trunk show presenting multiple frame lines and Maui Jim sunglasses all at a great discount for purchases made that day. Come and meet the whole team on Saturday, August 6th at 11:00am. Everyone is welcome!