The holidays are behind us and the winter weather has given way to the stubborn spring showers. Perhaps it is with dogged determination that you are pursuing your New Year's resolution for a smaller waistline – or perhaps you have thrown your resolutions out the window with wild abandon. Either way, if you're hungry, you've got lots of options at Columbia Tech Center (CTC).
A complete list of CTC dining options can be found here. We've even profiled a few for you below.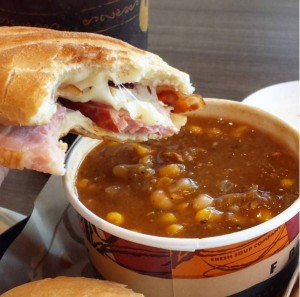 During these chilly, rainy months, Zoup!'s soups, like their deliciously gratifying Turkey Chili, evoke feelings of warmth and comfort.
The daily rotating menu offers "something for everyone" nutritional options including low-fat, dairy free, vegetarian, spicy, and gluten-free menu items. The menu also offers the calorie-counters among us 43 soups under 175 calories, and 11 salads and sandwiches under 350 calories.
Where to find them:
1401 SE 164th Avenue, Suite 150
10:30AM – 9PM, Monday – Saturday
360.768.3060
Website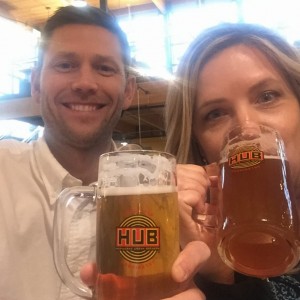 The family-owned Hopworks Urban Brewery's (HUB) newest location opened its doors at CTC on December 30, 2016. HUB's beers are made with organic barley malted in Vancouver and local organic hops from Washington and Oregon. The restaurant offers pub favorites made with locally sourced ingredients like the deliciously quintessential, Classic Reuben.
If you happen to be there at the right time, you may even catch CTC's Property Manager Maria and Leasing Dude Matt enjoying a pint.
Where to find them:
17707 SE Mill Plain Boulevard
11AM – 11PM, Sunday – Thursday
11AM – Midnight, Friday – Saturday
360.828.5139
Website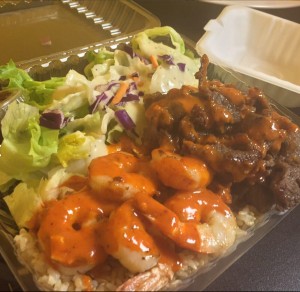 Another of CTC's newest eateries is the fabulously frill-less Japanese-Korean kitchen Soy Grill Teriyaki. The easy-to-read picture menu hangs above the order counter offering many favorites, like the always popular Spicy Chicken Terikayi, for under $10 a plate.
When the owner, Sunny, was asked about her new restaurant, she gave us this letter. Sunny tells her story better than we ever could, so take a minute to meet your neighbor. We promise when you are done, you'll, too, know why this place is such a gem. Read Sunny's full letter here.
Where to find them:
18919 SE Mill Plain Boulevard
10:30AM – 9PM, Monday – Saturday
360.944.3901
Website
A complete list of CTC dining options can be found here. 
Photo Credit, from top: Instagramer zoupfreshzoup, Maria Garnant, Yelper Soy Grill Terriyaki